Cajun Kick

View Images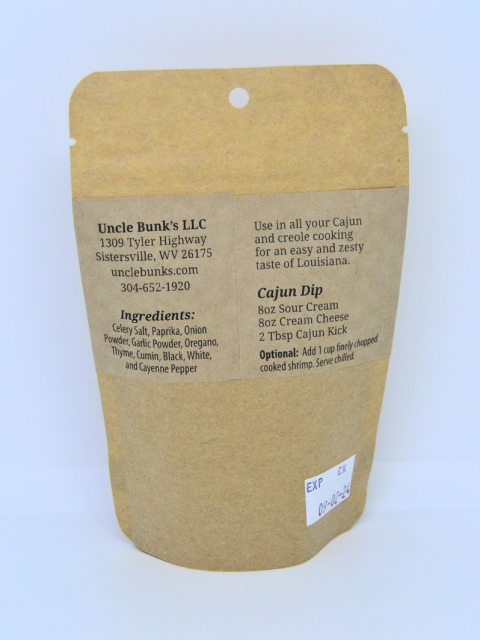 Price: $6.00
Availability: in stock
Prod. Code: JCK
---
Uncle Bunk's Cajun Kick is a delicious blend of herbs and spices for creoles, gumbos, and grilling. Use this seasoning blend in all of your Cajun and Creole cooking for an easy and zesty taste of Louisiana.
Try it on French Fries and shrimp!
Add 2 TBS of Cajun Kick to 8oz of Cream Cheese and 8oz of Sour Cream.
Optional: Add 1 cup finely chopped cooked shrimp and serve chilled.
No preservatives or anti-caking ingredients are added to our spice blends. Some clumping may occur in humid conditions.
Originally developed by Janese Tennant and formerly sold under the name Janese Can Cook